DOMAINE DE MONTIGNY - SASSAY
Wine producer
ADRESS : 22 ROUTE DE SOINGS 41700 SASSAY
Phone : 06 71 89 38 43 – E-mail : domaine.montigny@gmail.com
On-site sale : by appointment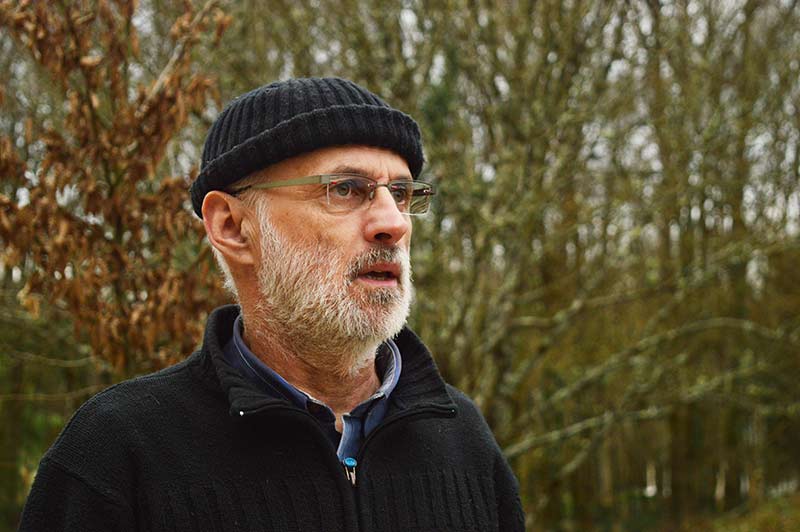 Welcome to the Montigny estate, which lies in the wine-producing region covered by the AOC Touraine and AOC Touraine Oisly.
At the edge of the wood, you can enjoy the ornithological walk and look also at our vines,
with their historic grape varieties: Gamay de Chaudenay, Pineau d'Aunis, Sauvignon, and Cabernet franc.
At the end of your stroll feel free to come to our wine storehouse and taste our production.
Have an enjoyable walk!
SALE ON SITE
Touraine wines : Sauvignon white;
Gamay, Cabernet and Côt reds;
Pineau d'Aunis rosé;
white and rosé sparkling wines;
sweet white wine;
grape juice.
OUR STORE
At the estate, by appointment; at La Grande Epicerie (in Paris 7), at the Baron Rouge (in Paris 12), at the Pré Joly (Saint Gervais les Trois Clochers, 86).
OUR ACTIVITIES
Open days in November and December.
AT THE EDGE OF THE WOOD
Discover the path
You have chosen to observe and get to know the field of this operation through a marked path that will allow you to better understand the environment in which birds live and in which plants that you may not know grow in peace.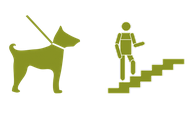 Wheelchair-accessible course on the part along the public highway, starting from the courtyard.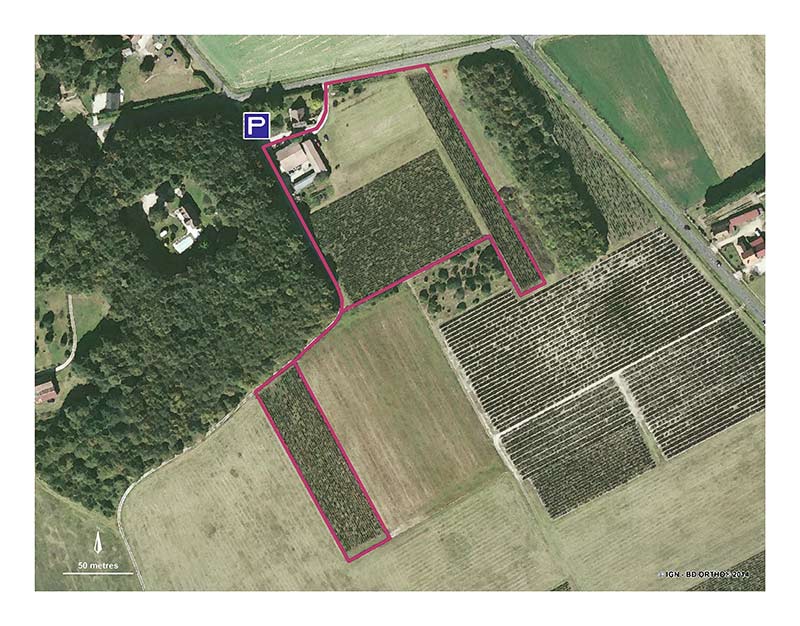 PATH INFORMATION
Duration : 1 h    Distance : 3 609 feets  (1 100 meters)
Path opening hours : Daily 9A.M.-7 P.M.
Opening period : All the year round
You can borrow a brochure at the reception and return it when you leave.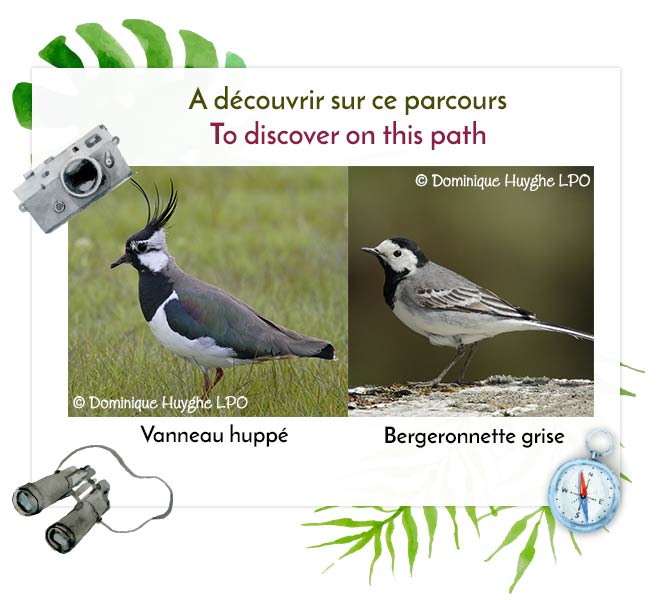 TOURIST SITES AND OTHER PARTIES TO DISCOVER NEARBY