FERME & CHÂTEAU DE VILLESAVIN - TOUR EN SOLOGNE
Stockbreeder
ADRESS : Château de Villesavin 41250 TOUR EN SOLOGNE
Phone :  02 54 46 42 88 – E-mail : chateauvillesavin@wanadoo.fr
Website : www.chateau-de-villesavin.fr
On-site sale  : by appointment
The château of Villesavin lies at the heart of an estate of 70 ha, crossed by the River Beuvron and bordered by forests and meadows. These areas, uncultivated and unspoiled, are dedicated to extensive stock rearing, with neither fertiliser nor pesticides, which ensures a well-balanced biodiversity.
Our youngest son Achille, who is very attached to the place, has created his own operation on the site, raising Solognot sheep and extending the range of his production to cattle and pigs. In the case of the sheep, what the site and system offer are the benefits of eco-pasturing.
We have been open to the public since 1954 and this has now been enhanced by the sale of Achille's farm products.
It's very pleasant to come here with friends or family in order to discover the nature which surrounds this beautiful Renaissance mansion.
SALE ON SITE
Lamb,  beef, pork and other pig meats.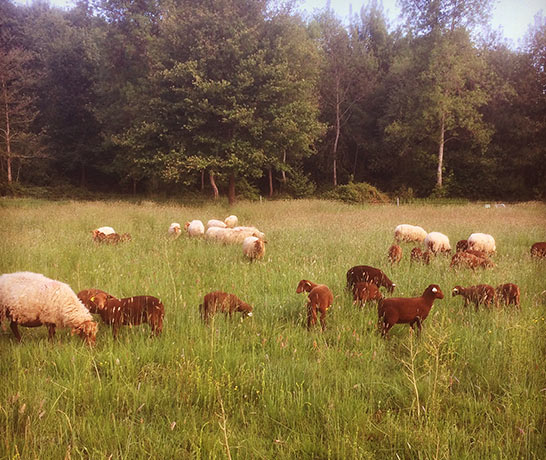 OUR STORE
On the farm, at the Moulin de Villesavin (the mill)
EVENTS
TERRE DE RENAISSANCE
Discover the path
You have chosen to observe and get to know the field of this operation through a marked path that will allow you to better understand the environment in which birds live and in which plants that you may not know grow in peace.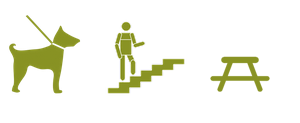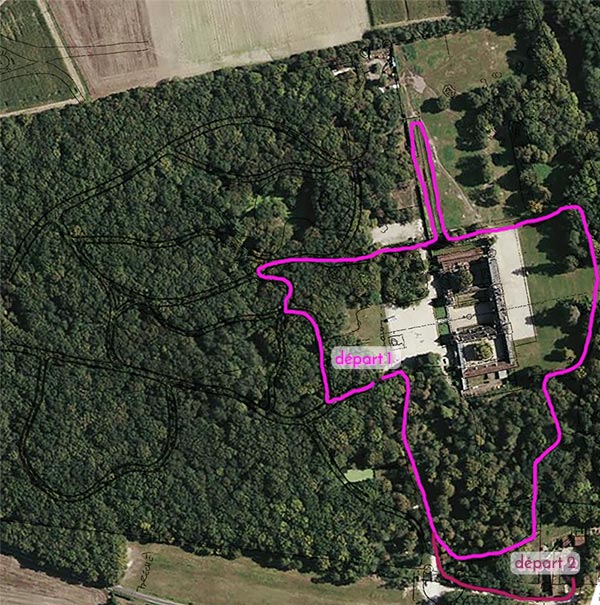 PATH INFORMATION
Duration  : 45 minutes        Distance : 2788 to 3280 feets  (according to departure)
Opening hours for the paths:
01/03-31/05 – 10 a.m. – 12 noon and 2 p.m. – 7 p.m.  (Closed Thursdays in March)
01/06-30/09 – 10 a.m.- 7 p.m.
01/10-15/11 – 10 a.m. – 6 p.m.  (Closed Thursdays in November)
Authorised period : 01/03-15/11

You can borrow a brochure at the reception and return it when you leave.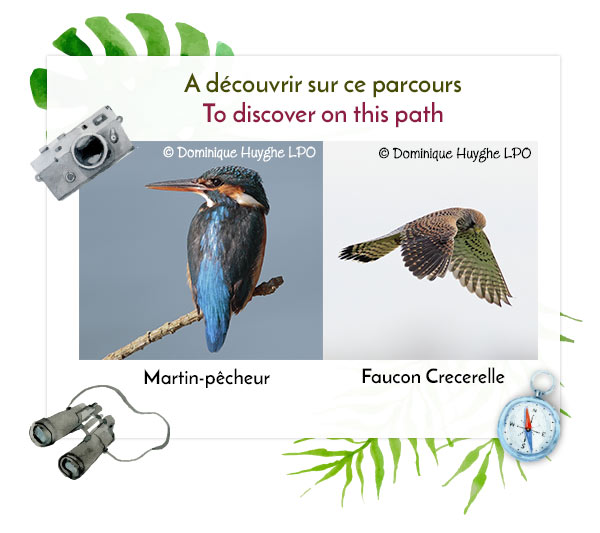 TOURIST SITES AND OTHER PARTIES TO DISCOVER NEARBY