FERME DE LA CABINETTE - VEUZAIN-SUR-LOIRE
Stockbreeder
ADRESS : LA CABINETTE 41150 ONZAIN (COMMUNE DE VEUZAIN-SUR-LOIRE)
Phone : 02 54 20 70 32 – E-mail : lacabinette@gmail.com
On-site sale  : Apr-Sept, Mon-Sat 9 a.m. – 1 p.m. and 2.30 p.m. – 7 p.m.
Oct-March, Mon-Sat 9 a.m. – 12.30 p.m. and 2.30 p.m.- 6 p.m.
Closed Sundays and public holidays.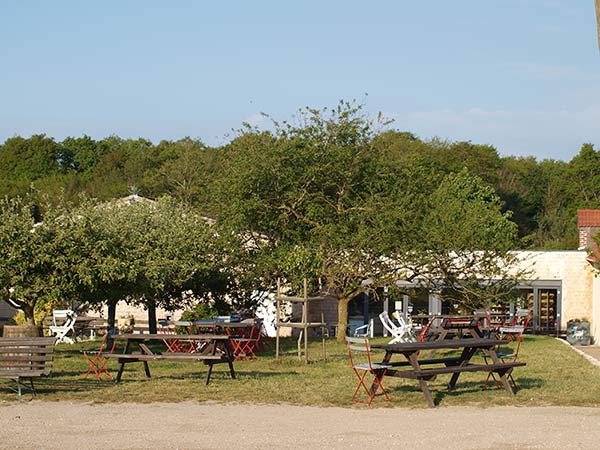 Welcome to the Cabinette farm.
We are pleased to welcome you to our farm, which lies in a charming little valley surrounded by woods.
We maintain a herd of 200 goats and kids, a number of pigs and a range of animals each of which has
a role to play in the economy of our farm. We invite you to visit our farm shop, Le Panier de la Cabinette.
Have a great walk!
SALE ON SITE
Goats' cheese, goats' milk yoghurt, goats' milk spread, goat paté, pork and other pig meats (according to season) and various other farm produce.
OUR STORE
At the farm shop Le Panier de la Cabinette, Baladodrive in Blois, and the following markets: Thursday morning in Limeray (37), Thursday afternoon in Onzain (41), Friday morning in Amboise (37) and Saturday morning in the Place de la République in Blois (41).
OUR ACTIVITIES
Open days 3rd weekend in April; guided visits to the farm and the dairy Fridays in July and August,
4.30 p.m. – 6.30 p.m.; tastings and aperitifs at the farm; themed events.
Find out about our activities on :  www.la-ferme-de-la-cabinette.fr.
Birds, goats and company
Discover the path
You have chosen to observe and get to know the field of this operation through a marked path that will allow you to better understand the environment in which birds live and in which plants that you may not know grow in peace.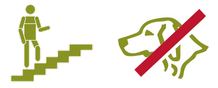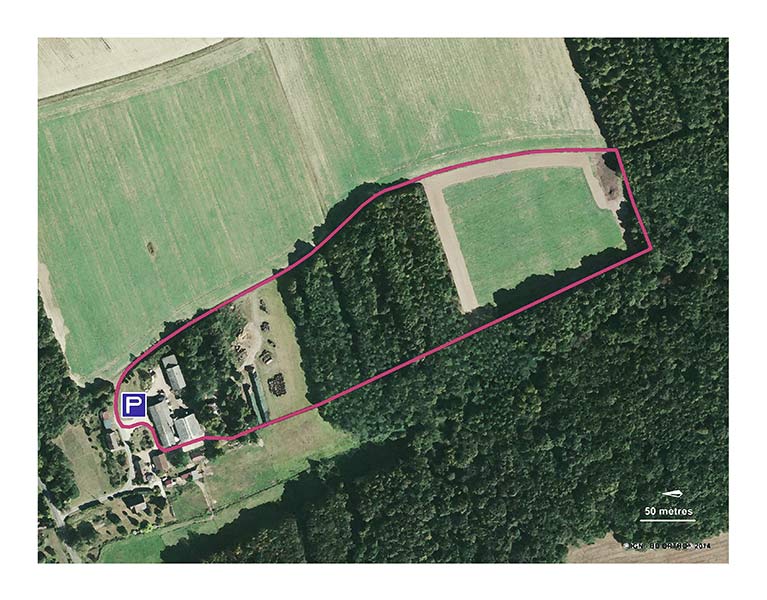 PATH INFORMATION
Duration : 1 h 30  Distance : 6890 feets (2 100 meters)
Path opening hours : Mon-Fri 10 a.m.-6 p.m. à 18h.
Closed Sunday and public holidays.
Opening period : April 15 – Oct 15 (rest of year by appointment).
You can borrow a brochure at the reception and return it when you leave.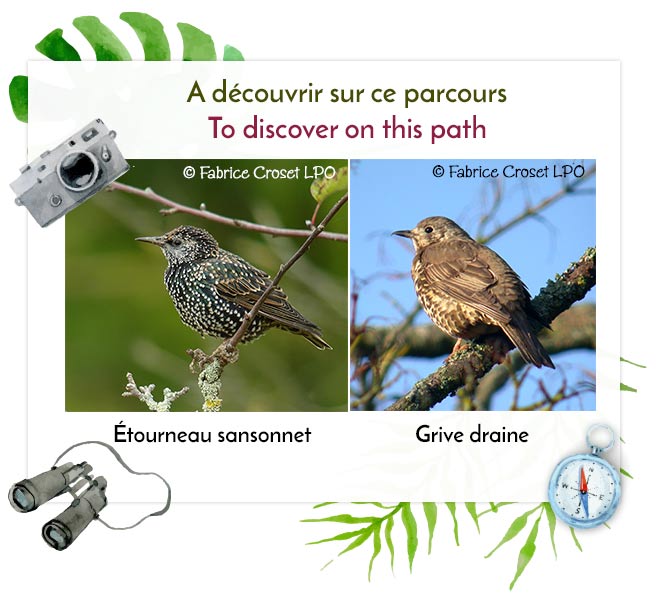 TOURIST SITES AND OTHER PARTIES TO DISCOVER NEARBY