FERME DE LA PETITE FORET - MONTOIRE SUR LE LOIR
Stockbreeder
ADRESS : La Petite Forêt 41800 MONTOIRE SUR LE LOIR
Phone : 02 54 85 33 40 / 06 85 15 36 09
E-mail : afsaillardlapetiteforet@hotmail.fr
Open to the public for sale of produce : Tuesday to Saturday from 8:30 a.m. to 12:30 p.m. and from 5 p.m. to 7 p.m. Sundays from 9 a.m. to 12 p.m.
Welcome to the Ferme de la Petite Forêt (Little Forest Farm).
We are happy to welcome you to this farm where we settled thirty years ago.
We opted for small-scale 'peasant' farming and direct sales. We work with respect for nature and strive to offer quality products.
Have a lovely walk!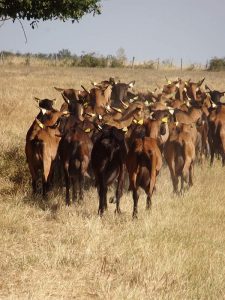 SALE ON SITE
Goat's cheese: Sainte-Maure de Touraine, Trèfle du Perche, round cheeses, flavoured cheese, cottage cheese.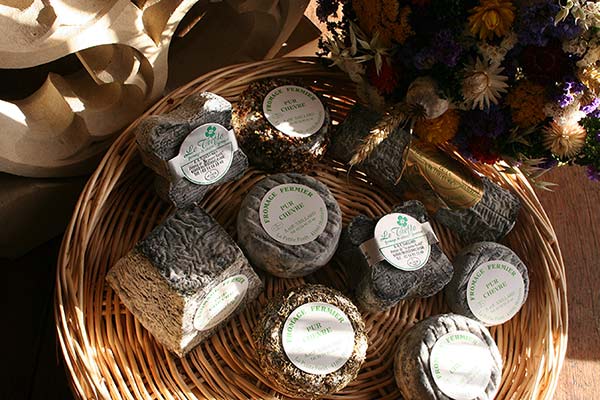 OUR STORE
Montoire Market (Saturday morning); MAMAP de Montoire (Friday at 5.30 p.m.)
OUR ACTIVITIES
Events at the Ferme de la Petite Fôret in the near future.
A FARM FULL OF LIFE
Discover the path
You have chosen to observe and get to know the field of this operation through a marked path that will allow you to better understand the environment in which birds live and in which plants that you may not know grow in peace.
Not wheelchair accessible. Do not chase or harass the animals.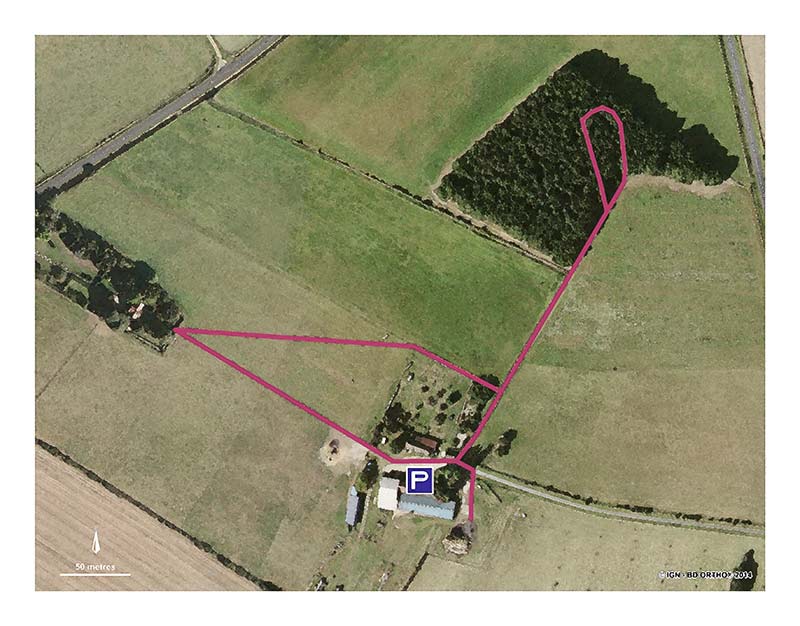 PATH INFORMATION
Duration  : 1 h   Distance :  3 609 feets  (1 100 meters)
Path opening hours :  Wednesday to Saturday from 10 a.m. to 12:30 p.m. and from 3:30 p.m. to 7 p.m.
Opening period : From April 15 to October 15 (Outside this period on appointment).
You can borrow a brochure at the reception and return it when you leave.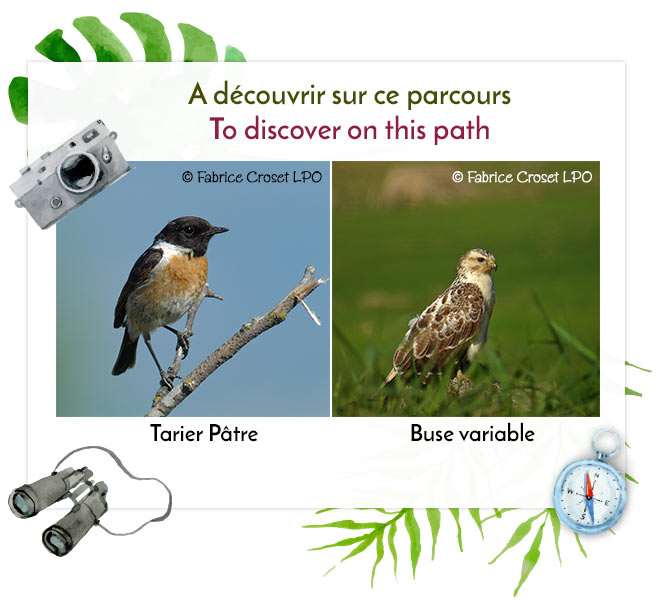 TOURIST SITES AND OTHER PARTIES TO DISCOVER NEARBY